Surfaces, Interfaces, and Films for Microelectronics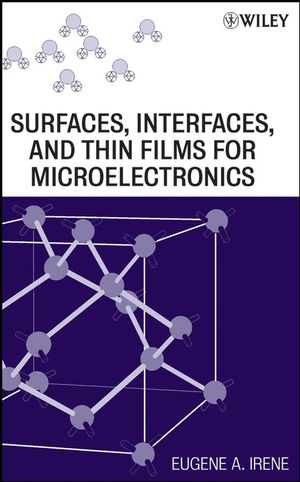 Surfaces, Interfaces, and Films for Microelectronics
ISBN: 978-0-470-17447-0
Feb 2008
536 pages
Description
The practical, accessible independent-study guide and text on surface science fundamentals and microelectronics processes, this reference explains key concepts and important analytical techniques. It discusses films and interfaces, electronic passivation of semiconductor-dielectric film interfaces, the Si-SiO2 interface, and other MOSFET interfaces, and includes figures, charts, exercises, and examples of applications. This is the ideal guide to help professionals in the electronics industry get up to speed fast. It is also an excellent text for upper-level graduate and undergraduate students.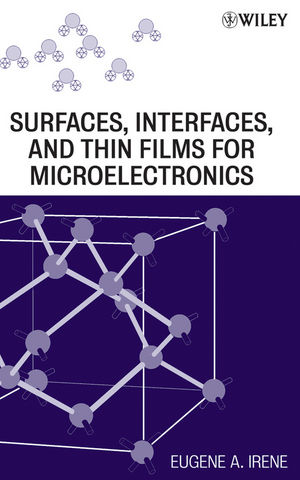 This item: Surfaces, Interfaces, and Films for Microelectronics
Purchased Together:$267.00
Preface.
Part I: Fundamentals of Surfaces and Interfaces.
1. Introduction to Surfaces.
2. Structure of Surfaces.
3. Thermodynamics of Surfaces and Interfaces.
4. Surface Roughness.
5. Surface electronic States.
6. Other Surface Probes.
7. Charged Surfaces.
8.Adsorption.
9. Elliposometry and Optical Properties of Surfaces, Interfaces, and Films.
Part II: Microelectronics Applications.
10. Films and Interfaces.
11. Electronic Passivation of Semiconductor-Dielectric Film Interfaces.
12. The Si-SiO2 Interface and Other MOSFET Interfaces.
Index.
Provides full coverage of surfaces, interfaces, and film fundamentals for microelectronics, as well as the physics and chemistry of microelectronics processing
Explores the fast-growing field of microelectronics in a readily accessible manner for the reader who requires self-study
Authored by an expert in the field, and based on over 25 years of teaching experience in this subject
Offers a unique blend of fundamental science, processing and applications
Includes exercises to guide the student and a liberal addition of microelectronic applications 
Provides extensive references to the primary literature to guide readers in understanding microelectronic materials as well as design new materials and applications