Switched-Mode Power Supplies in Practice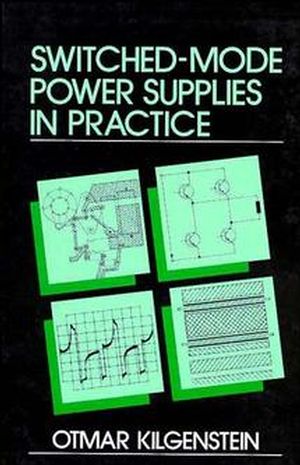 Switched-Mode Power Supplies in Practice
ISBN: 978-0-471-92004-5 January 1991 338 Pages
Description
A handbook on the theory and application of switched-mode power supplies. Presents all important established techniques and includes many detailed examples, using manufacturer's actual data sheets. Covers design and use of DC-to-DC power converter circuits, non-isolated DC-to-DC converters, IC controllers for switched-mode power converters, and isolated power converters. Also discusses the radio frequency interface and addresses electromagnetic compatibility problems. A special chapter examines characteristics, circuits, and peculiarities of many of the integrated drive circuits currently available.
Table of contents
Introduction and Selection of Different Types of Converters.

Induction-Coupled Step-Down Converters (Forward Converters).

Flyback Converters.

Inductor-Coupled Step-Up Converter.

Single-Ended Forward Converter for Mains Input.

Push-Pull and Bridge Converters for Mains Operation.

Flyback Converters for Mains Operation.

Integrated Control Circuits.

Interference Suppression and Protection Circuits.

References.

Index.