Symptoms of Depression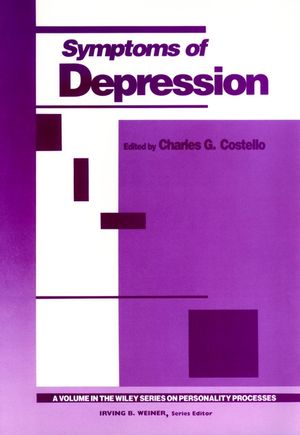 Symptoms of Depression
ISBN: 978-0-471-54304-6 January 1993 336 Pages
Description
Approaches the psychopathology of this disorder focusing on the symptoms that comprise the global syndrome. Each chapter, contributed by prominent clinicians and researchers in the field, follows the common format covering definition, measurement, frequency of occurrence, a review of clinical and experimental investigations which lead to current theories regarding the causes of the symptom, its functional relationship to other manifestations of depression and the implications for clinical practice. Contains several chapters, each on one particular symptom common to depressive disorders such as shame and guilt, loss of self-esteem, sleeping problems and much more.
The Advantages of the Symptom Approach to Depression (C.Costello).

Dysphoria (D. Healy).

Loss of Interest (E. Klinger).

Anhedonia (P. Willner).

Social Dysfunction (L. Feldman & I. Gotlib).

Problems of Memory and Concentration (F. Watts).

Self-Esteem (C. Bernet, et al.).

Shame and Guilt (J. Tangney).

Hopelessness (L. Abramson, et al.).

Psychomotor Agitation and Retardation (M. Cloitre, et al.).

Eating Problems (G. Patton).

Sleeping Problems (R. Cartwright).

Suicide Attempts (R. Baumeister).

From Symptoms of Depression to Syndromes of Depression (C.Costello).

Indexes.