Symptoms of Disease in Childhood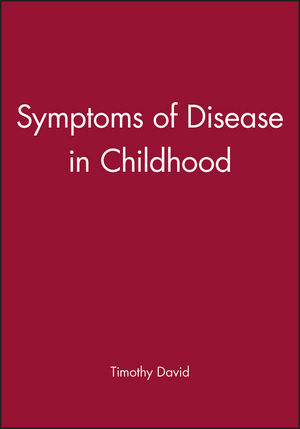 Symptoms of Disease in Childhood
ISBN: 978-0-632-03635-6
Aug 1995, Wiley-Blackwell
292 pages
Description
This book is a guide to diagnosis of illness in children. It does not cover treatment and management, but instead lists the presenting features that occur in children and offers possible diagnosis. Patients approach the doctor with symptoms. Therefore a book organized by symptoms is of enormous use to the student doctor and family practitioner. Of course, symptoms alone can only suggest a list of possible diagnosis and the doctor must make any necessary further investigations in order to refine the diagnosis and arrive at the most likely condition. This book also provides a clear guide showing how to conduct the process of further investigation. Symptoms are arranged according to anatomical region and the book gives most emphasis to the more common likely diagnosis, while also listing the rarer disorders. It is written by a senior pediatrician with a wealth of clinical experience.
Preface.
1 Pain.
2 Eating And Growth.
3 Abdominal And Gastrointestinal Tract.
4 Respiratory And Cardiovascular Symptoms.
5 Nasal Symptoms.
6 Mouth And Throat Symptoms.
7 Ear Symptoms.
8 Eye Symptoms.
9 Convulsions.
10 Neurological And Behavioual Symptoms.
11 Musculoskeletal Symptoms.
12 Urinary Tract Symptoms.
13 Endocrine And Gynaecological Symptoms.
14 Skin Symptoms.
15 Miscellaneous Symptoms.
16 Difficulties, Pitfalls and Important Symptoms.
Index.
* covers all important symptoms of disease in childhood, from the newborn onwards
* gives all possible causes of symptoms, and indicates which causes are rare
* special emphasis on dangerous or life-threatening causes of symptoms
* special attention to drug treatment as cause of symptoms
* the only book devoted to paediatric symptoms