Synthetic Aperture Radar: Systems and Signal Processing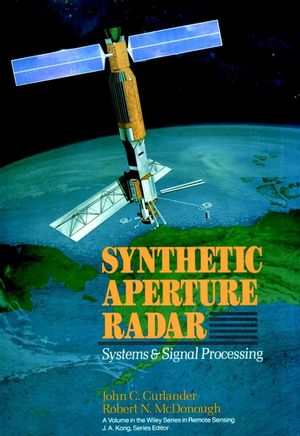 Synthetic Aperture Radar: Systems and Signal Processing
ISBN: 978-0-471-85770-9
Nov 1991
672 pages
Description
The use of synthetic aperture radar (SAR) represents a new era in remote sensing technology. A complete handbook for anyone who must design an SAR system capable of reliably producing high quality image data products, free from image artifacts and calibrated in terms of the target backscatter coefficient. Combines fundamentals underlying the SAR imaging process and the practical system engineering required to produce quality images from a real SAR system. Beginning with a broad overview of SAR technology, it goes on to examine SAR system capabilities and components and detail the techniques required for design and development of the SAR ground data system with emphasis on the correlation processing. Intended for SAR system engineers and researchers, it is generously illustrated for maximum clarity.
The Radar Equation.

The Matched Filter and Pulse Compression.

Imaging and the Rectangular Algorithm.

Ancillary Processes in Image Formation.

SAR Flight System.

Radiometric Calibration of SAR Data.

Geometric Calibration of SAR Data.

The SAR Ground System.

Other Imaging Algorithms.

Appendices.

List of Acronyms.

Index.