Synthetic Applications of 1,3-Dipolar Cycloaddition Chemistry Toward Heterocycles and Natural Products, Volume 59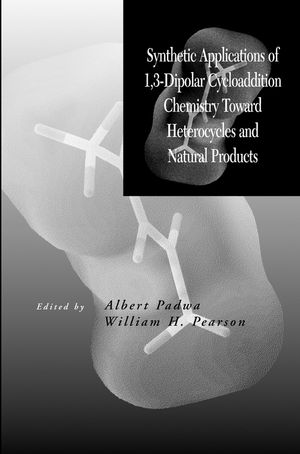 Synthetic Applications of 1,3-Dipolar Cycloaddition Chemistry Toward Heterocycles and Natural Products, Volume 59
ISBN: 978-0-471-46136-4 April 2003 952 Pages
Description
Dipolar cycloaddition reactions have found many useful applications in chemistry, particularly with respect to the synthesis of compounds with new chiral centers. Synthetic Applications of 1,3-Dipolar Cycloaddition Chemistry Toward Heterocycles and Natural Products updates the popular 1984 edition, featuring the advances made over the past twenty years and focusing on synthetic applications.
Table of contents
Nitrones (Jason N. Martin and Raymond C. F. Jones).

Nitronates (Scott E. Denmark and Jeromy J. Cottell).

Azomethine Ylides (L. M. Harwood and R. J. Vickers).

Carbonyl Ylides (Mark C. McMills and Dennis Wright).

Thiocarbonyl Ylides (Grzegorz Mloston and Heinz Heimgartner).

Nitrile Oxides (Volker Jager and Pedro A. Colinas).

Nitrile Ylides and Nitrile Imines (John T. Sharp).

Diazoalkanes (Gerhard Maas).

Azides (Chin-Kang Sha and A. K. Mohanakrishnan).

Mesoionic Ring Systems (Gordon W. Gribble).

Effect of External Reagents (Shuji Kanemasa).

Asymmetric Reactions (Kurt Vesterager Gothelf and Karl Anker Jorgensen).

Index.
Reviews
"...provides an excellent overview of synthetic applications of 1,3-dipolar cycloaddition reactions...highly recommended..." (Angewandte Chemie International Edition, Vol. 42, 2003)