System Modeling and Simulation: An Introduction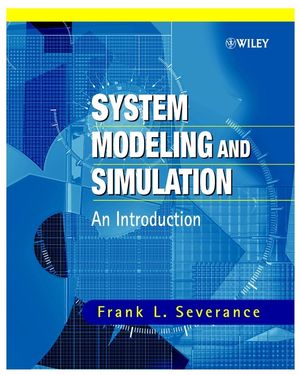 System Modeling and Simulation: An Introduction
ISBN: 978-0-470-84818-0
Nov 2003
518 pages
Product not available for purchase
Description
System modeling is the describing in mathematical terms a any real system. In engineering terms, the systems may be electrical, electronic, industrial, chemical. Simulation is the mimicking of the operation of a real system, that gives information about the system being investigated. The activities of the model consist of events, or inputs and outputs, which are activated at certain points in time and in this way affect the overall state of the system. The simulation approach of analyzing a model is opposed to the analytical approach, where the method of analyzing the system is purely theoretical.
Preface.

Describing Systems.

Dynamical Systems.

Stochastic Generators.

Spatial Distributions.

Stochastic Data Representation.

Modeling Time-Driven Systems.

Exogenous Signals and Events.

Markov Processes.

Event-Driven Models.

System Optimization.

Appendix A: Stochastic Methodology.

Appendix B: Popular Discrete Probablility Distributions.

Appendix C: Popular Continuous Probability Distributions.

Appendix D: The Gamma Function.

Appendix G: The Gaussian Distribution Function.

Appendix F: The Chi-Square Distribution Function.

Index.
""...provides a broad introduction to system modeling and simulation with an emphasis on the principles of both time-driven and event-driven models."" (SciTech Book News, Vol. 25, No. 4, December 2001)