System Safety Engineering and Management, 2nd Edition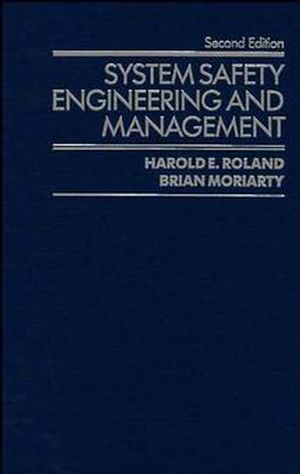 System Safety Engineering and Management, 2nd Edition
ISBN: 978-0-470-17243-8 August 2009 384 Pages
Description
Comprehensive in scope, it describes the process of system safety--from the creation and management of a safety program on a system under development to the analysis that must be performed as this system is designed and produced to assure acceptable risk in its operation. Unique in its coverage, it is the only work on this subject that combines full descriptions of the management and analysis processes and procedures in one handy volume. Designed for both system safety managers and engineers, it incorporates the safety procedures used by the Department of Defense and NASA and explains basic statistical methods and network analysis methods which provide an understanding of the engineering analysis methods that follow.
Table of contents
MANAGEMENT.

System Life Cycle.

System Safety Implementation.

System Safety Management Organization.

System Safety Control.

System Safety in System Operation.

STATISTICAL METHODS.

Probability--A Safety Evaluation Tool.

Descriptive Data Measures.

Methods of Safety Data Analysis.

Binomial Distribution.

Multinomial Distribution.

Hypergeometric Distribution.

Poisson Distribution.

Normal Distribution.

Lognormal Distribution.

Weibull Distribution.

Confidence Limits.

NETWORK ANALYSIS.

Event Systems.

Boolean Algebra.

Cut Sets.

HAZARD ANALYSIS.

Elements of Hazard Analysis.

Preliminary Hazard Analysis.

Subsystem Hazard Analysis.

System Hazard Analysis.

Operating and Support Hazard Analysis.

Fault Hazard Analysis..

Failure Mode and Effects Analysis.

Fault Tree Analysis.

Software Hazard Analysis.

Sneak Circuit Analysis.

RISK ANALYSIS.

Risk Assessment in Safety.

DECISION ANALYSIS.

Decision Methods for Safety.

Appendices.

Index.