Systemic Treatment of Families Who Abuse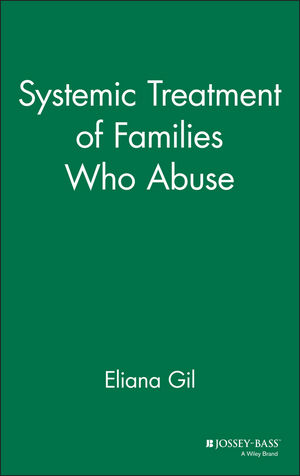 Systemic Treatment of Families Who Abuse
ISBN: 978-0-787-90153-0
Nov 1995
264 pages
Description
A direct, informed approach involving all family members

An invaluable guide for enhancing your skills when working with families in which child abuse has occurred. Systemic Treatment of Families Who Abuse addresses both the symptoms and precipitating issues of child abuse and neglect, and also


* offers new ideas for effective treatment
* identifies the conditions that are often present when child abuse occurs
* outlines the protective factors that can counteract a person's tAndency toward child abuse


The author discusses how the treatment of child abuse differs from generic treatment, and stresses the necessity for systemic interventions for everyone: abusers, abused, and nonabused family members.
1. What Makes Child Abuse Treatment Unique.

2. Assessment.

3. Principles of Treatment.

4. Beginning Treatment.

5. Assessing Family Readiness for Reunification(with Monica Roizner-Hayes).

6. Treatment Failures.

Appendix: Checklist for Reunification of Incestuous Families.
"Replete with case examples, Eliana Gil's straightforward, no nonsense guide to treating some of society's most dangerous family interactions is a valuable resource to all clinicians who work with child abuse.'' --Marcia Sheinberg, director of training, Ackerman Institute for Family Therapy, and director, Ackerman Incest Project

"This book is well-written and well-illustrated with clinical case material." --Benjamin E. Saunders, Ph.D., National Crime Victims Research and Treatment Center, Medical University of South Carolina

"With its clear, practical style, this is an unusually useful book for clinicians at any level of skill, the next best thing to an experienced supervisor or colleague. Gil does an extraordinary job of integrating theory, research, and case examples in an area of clinical practice that can easily be intimidating. The book's particular strength lies in its skillful blAnd of narative and clinical dialogue, in which the therapist's voice is consistently empathetic, firm, and focused, both inspiring readers to take a similar approach and at the same time teaching them how." --Adelia Moore, Ph.D., Connecticut Children's Medical Center School, Readings: A Journal of Reviews and Commentary in Mental Health