Systems Approach to Computer-Integrated Design and Manufacturing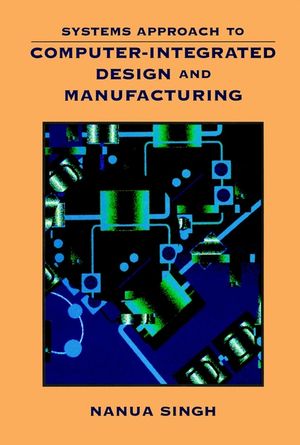 Systems Approach to Computer-Integrated Design and Manufacturing
ISBN: 978-0-471-58517-6
Aug 1995
664 pages
Description
To survive in globally competitive markets manufacturers are going to have to develop a system for mass customization of products. This valuable resource is designed to prepare readers for the future by training them in the latest technologies and processes in the areas of design, manufacturing, and tools of integration.
Introduction to Computer-Integrated Design and Manufacturing Systems.

Computer-Aided Design: Design Process, CAD Hardware, Computer Graphics, and Transformations.

Geometric Modeling.

Concurrent Engineering.

Computer-Aided Process Planning.

Computer Control of Manufacturing Systems.

Automated Material-Handling and Storage Systems.

Robotic Systems.

Quality Engineering, Statistical Process Control, and Automated Inspection Systems.

Manufacturing Planning and Control Systems.

Just-In-Time Manufacturing Systems.

Group Technology and Cellular Manufacturing Systems.

Flexible Manufacturing Systems.

Enterprise Integration, CIM, and Future Trends.

Appendix.