TI-86 Calculator Technology Resource Manual to accompany Contemporary Linear Algebra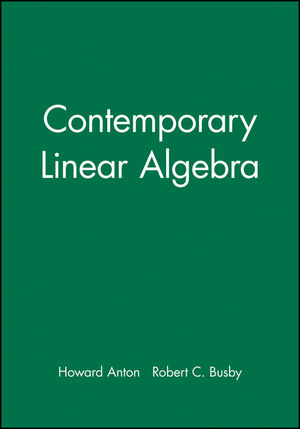 TI-86 Calculator Technology Resource Manual to accompany Contemporary Linear Algebra
ISBN: 978-0-471-26942-7
Jan 2003
266 pages
Product not available for purchase
Description
Essential graphing calculator help for linear algebra students
The TI-86 Calculator Technology Resource Manual to accompany Contemporary Linear Algebra helps students quickly grasp the technology so they can focus on learning algebra. The TI-86 calculator can save time with rote calculations and more accurate graphs, but graphing calculators function differently from the usual scientific calculator; this book helps flatten the learning curve with tutorials tailored to the problems posed in the text. The focus on common operations and practical applications gives students a lasting skill set that will serve them throughout their mathematical and scientific education.
A must-read for aspiring hospitality industry leaders
Managing Hotels Effectively: Lessons from Outstanding General Managers is the essential text for anyone working in or aspiring to the hospitality industry. Expert discussion from industry leaders drives home the importance of service, strategic planning, and effective leadership while giving readers a glimpse into the complex mechanics of running a successful hotel. From organizational structure and staffing to communications, revenues, and day-to-day activities, this book provides an informative look into the myriad duties of the general manager.