Taking Brand Initiative: How Companies Can Align Strategy, Culture, and Identity Through Corporate Branding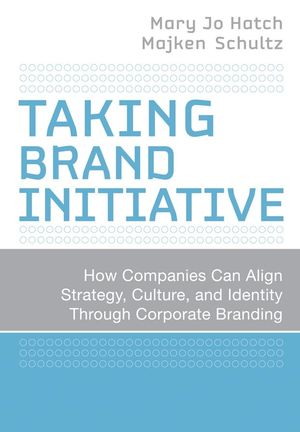 Taking Brand Initiative: How Companies Can Align Strategy, Culture, and Identity Through Corporate Branding
ISBN: 978-0-470-24536-1
Mar 2008
288 pages
Description
Taking Brand Initiative offers a revolutionary approach to corporate branding that looks beyond the marketing value of brands company-to-customer and the HR significance of brands company-to-employee. It places the management of brands at the senior level of management as it radiates throughout the organization. In this groundbreaking book, international branding thought leaders, Mary Jo Hatch and Make Schultz explain how a company's brand is just as important to ÒoutsidersÓÑpoliticians, suppliers, and analysts as it is to company insiders. They show how only the corporate brand can integrate all the company's staff functions and provide a vision for competition and globalization.
Foreword.
Preface.
Introduction.
Part One: The Basics.
1. What Is Corporate Branding?
2. The Value of Brands.
3. Who Are You?
4. Diagnosing Your Corporate Brand.
Part Two: Managing Corporate Brands.
5. Managing Corporate Brands as Organizations Grow.
6. The Infl uence of Employees and Their Cultures.
7. Through Stakeholders' Eyes.
Part Three: Pulling It All Together.
8. Aligning Vision, Culture, and Images.
9. Getting into Enterprise Branding: Catching the Third Wave.
Glossary of Key Terms.

Notes.
References.
The Authors.
Index.