Tales from Facebook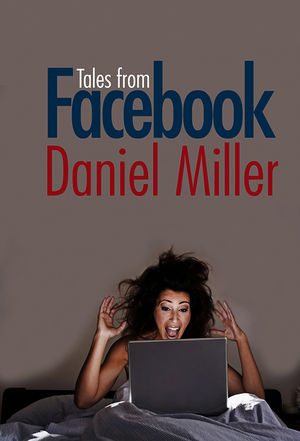 Tales from Facebook
ISBN: 978-0-745-63787-7 April 2013 Polity 240 Pages
Description
Facebook is now used by nearly 500 million people throughout the world, many of whom spend several hours a day on this site. Once the preserve of youth, the largest increase in usage today is amongst the older sections of the population. Yet until now there has been no major study of the impact of these social networking sites upon the lives of their users. This book demonstrates that it can be profound. The tales in this book reveal how Facebook can become the means by which people find and cultivate relationships, but can also be instrumental in breaking up marriage. They reveal how Facebook can bring back the lives of people isolated in their homes by illness or age, by shyness or failure, but equally Facebook can devastate privacy and create scandal. We discover why some people believe that the truth of another person lies more in what you see online than face-to-face. We also see how Facebook has become a vehicle for business, the church, sex and memorialisation.

After a century in which we have assumed social networking and community to be in decline, Facebook has suddenly hugely expanded our social relationships, challenging the central assumptions of social science. It demonstrates one of the main tenets of anthropology - that individuals have always been social networking sites. This book examines in detail how Facebook transforms the lives of particular individuals, but it also presents a general theory of Facebook as culture and considers the likely consequences of social networking in the future.
Preface
PART ONE - PORTRAITS
1) Marriage Dun Mash Up
2) Avatar
3) For Whom the Bell Doesn't Toll
4) The Book of Truth
5) It's Who You Know
6) Community
7) Time Suck
8) Cultivating FarmVille
9) It Was Just Sex
10) Getting the Word Out
11) Picking BlackBerrys
12) The History Woman
Lagniappe
The Philosophy of Doubles
PART TWO - The Anthropology of Facebook
A) The Invention of Fasbook.
B) The Fame of Facebook.
C) 15 theses on what Facebook might just be.
Glossary and Acknowledgements
"It is Miller's focus on Trinidad and his beguilingly intimate style of writing that makes this work special. Prepare to have your expectations confounded."
The Age
"A very welcome and distinctive contribution to what is currently a small body of work on emerging online social networks."
LSE Politics Blog
"With social media playing an increasingly dominant role in our lives, it was about time somebody undertook a serious academic study of the way the Facebook phenomenon is changing and shaping behaviour...Whatever your feelings about the ever-present Facebook, Twitter etc, they are here to stay, so this book is an intriguing guide to as-yet uncharted territory."
The Style King
"Miller has written an insightful and engaging look at what Facebook has done to Trinidad and, more intriguingly, what Trinidad is doing to Facebook. For anyone keen to understand what human culture is becoming as the internet becomes its nearly universal vehicle, Tales from Facebook is obligatory reading."
Julian Dibbell, contributing editor for Wired magazine and author of My Tiny Life and Play Money
"Tales from Facebook is a genre-busting tour de force. Miller moves between fascinating stories of the often unexpected ways Trinidadians (for whom the verb 'to friend' is over a century old) use Facebook to thought-provoking discussions of the broad implications of social networking sites. Readers from a wide range of backgrounds will find this book an insightful treasure."
Tom Boellstorff, Professor of Anthropology, University of California, Irvine, and author of Coming of Age in Second Life: An Anthropologist Explores the Virtually Human
This is a highly original book about Facebook Ð now one of the most-visited sites on the web. Facebook is now used by nearly 500 million people throughout the world, many of whom spend several hours a day on this site.
Tales from Facebook explores the ways in which people use Facebook in their everyday lives. It shows that the uses and consequences of Facebook are much more complicated than is commonly assumed: people can and do use Facebook to find and cultivate relationships, but it can also be instrumental in breaking up marriages, intruding on privacy and creating scandal.
At a time when many people assume that community is in decline, Facebook has suddenly greatly expanded social relationships, demonstrating the truth of one of the fundamental tenets of anthropology Ð that individuals have always been social networking sites.
Daniel Miller is one of the world's leading anthropologists and he is able to write very accessibly for a wide readership. His previous books, including The Comfort of Things and Stuff, are highly successful and have been widely reviewed in the national press.