Tape Casting: Theory and Practice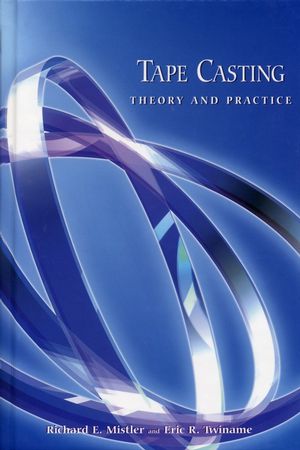 Tape Casting: Theory and Practice
ISBN: 978-1-574-98029-5 December 2000 298 Pages
Description
This major reference book is divided into two sections; the first deals with the practical, hands-on understanding of individual areas of tape casting and the other targets the understanding of the overall system. Readers can quickly address current problems with tried and true fixes and their relation to the overall process. The book handles the problem diagnosis separately from the standard production of quick-fixes. Tape Casting will benefit technicians, engineers, and engineering managers, as well as professors and students.
Introduction and History.
Materials Technology and Selection.

Materials Processing: Slip Preparation.

The Tape Casting Process.

Further Tape Processing.

Applications of Tape Technology.

Water-Based (Aqueous) Processing.

Appendix 1. Model Formulations and Procedures.

Appendix 2. Calculation for Theoretical Airflows to Remain under the Lower Explosive Limit (LEL) During Tape Casting in a Continuous Machine.

Glossary of Terms.

References.

Index.