Teaching Within the Rhythms of the Semester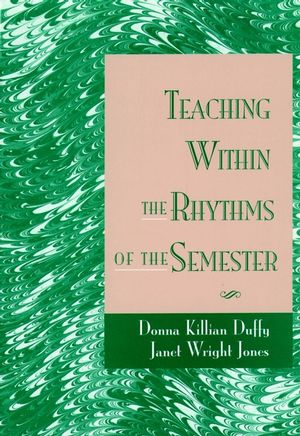 Teaching Within the Rhythms of the Semester
ISBN: 978-0-787-90073-1
Apr 1995
288 pages
Description
The authors model practices that instructors at every level may use to get off to a good beginning, maintain motivation in the mid-semester doldrums, and achieve successful closure at the And. Each chapter opens with a vignette that illustrates challenges teachers encounter and the ways both they and their students respond to them.
Part One: Prelude to the Semester.

1. Exploring Teaching Styles.

2. Creating Magic in the Classroom.

3. Stalking the Superior Syllabus.

Part Two: Tempo of the Semester.

4. The Opening Weeks: Establishing Community.

5. The Interim Weeks: Beating the Doldrums.

6. The Final Weeks: Achieving Closure.