Team Building: Proven Strategies for Improving Team Performance, 4th Edition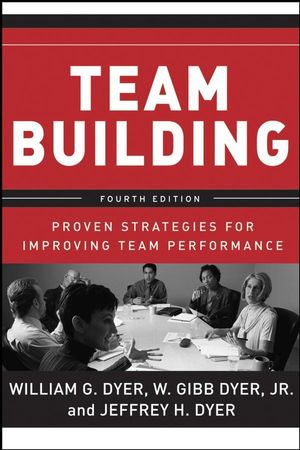 Team Building: Proven Strategies for Improving Team Performance, 4th Edition
ISBN: 978-1-118-04744-6
Dec 2010, Jossey-Bass
272 pages
Description
This book is filled with the concepts, ideas, and practical suggestions that are needed for any manager to have at hand if he or she is a member or creator of a committee, team, task-force, or any other activity involving collaboration among several people. The ideas are proven by several decades of experience and well-supported in the text with numerous examples.
Foreword (Edgar H. Schein).
Introduction.
The Authors.
Part One: The Four Cs of Team Development.
1 The Search for the High-Performing Team.
2 Context: Laying the Foundation for Team Success.
3 Composition: Getting the Right People on the Bus.
4 Competencies: Developing Team Skills for High Performance.
5 Change: Devising More Effective Ways of Working Together.
6 Bringing the Four Cs Together: Designing a Team-Building Program.
Part Two: Solving Specific Problems Through Team Building.
7 Managing Conflict in the Team.
8 Overcoming Unhealthy Agreement.
9 Reducing Conflict Between Teams.
Part Three: Team Building in Different Kinds of Teams.
10 Managing the Temporary Team.
11 High-Performing Virtual Teams.
12 Managing Interorganizational (Alliance) Teams.
Part Four: The Challenge of Team Building for the Future.
13 Challenges for Building Effective Teams.
Notes.
Index.