Team Players and Teamwork: The New Competitive Business Strategy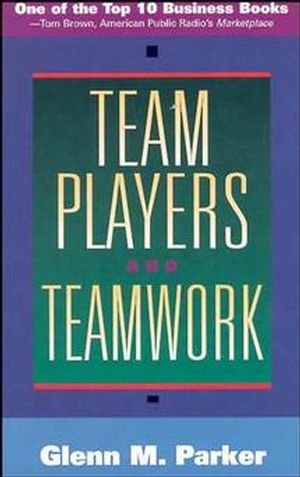 Team Players and Teamwork: The New Competitive Business Strategy
ISBN: 978-0-787-90185-1 January 1996 Jossey-Bass 208 Pages
Description
A quick, clear way to learn about teamwork, with a useful framework for identifying critical roles of team players.
--Peter Block

This handbook will help you focus on what makes a good team player. It draws on stories of more than fifty team-driven organizations?including Xerox, Honeywell, General Motors, and 3M?to give you proven evidence of the qualities of high performing teams.

You'll discover:
Four styles of team players critical to an effective, dynamic team
The right balance of styles to create a productive team
How to get team members to support, challenge, and inspire one another to achieve stellar results
A useful framework for identifying team roles
Here's a practical guide for your team leaders and members who need to maintain their competitive advantage through teamwork.
1. Team Players: The Key to Organizational Success.
2. What Makes a Team Effective or Ineffective.
3. Effective Team Players.
4. Ineffective Team Players.
5. Team Players as Team Leaders.
6. Adaptive Team Players.
7. Analyzing Your Team's Strengths and Weaknesses.
8. Developing a Team-Player Culture.
9. Challenges for Team and Team Players.
One of the Top Ten Business Books (Tom Brown, American Public Radio's Marketplace)
A quick, clear way to learn about teamwork, with a useful framework for identifying critical roles of team players. (Peter Block, author of The Empowered Manager)