Team Work and Group Dynamics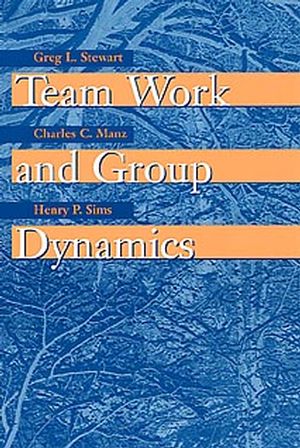 Team Work and Group Dynamics
ISBN: 978-0-471-19769-0
Oct 1998
208 pages
Description
Using research related to group psychology along with the practical lessons being learned by the numerous business organizations adopting teams, this book addresses the complex issues associated with teams, and how students can develop the necessary tools to increase their effectiveness as team designers, leaders and members. The book combines research summaries with extended case descriptions of actual teams in business organizations. The authors focus on the key issues that are critical to team success, without overemphasizing unnecessary psychological theory. The case studies are adapted from Business without Bosses, a book written by Charles Manz and Henry Sims and published by Wiley. These cases have been well received by students and business leaders. This is an integrated textbook that combines knowledge from both research and practice into a model that provides students with an opportunity to learn about teams in an efficient yet comprehensive manner.
Inputs to Teams: Designing Effective Work Teams.

Team Processes: Developing Synergistic Team Relationships.

Team Outputs: Assessing and Improving Team Performance.

Index.
Adapted from the Wiley trade book (Business Without Bosses) to better serve as a college text in courses in Teamwork and Groups
Incorporation of both theory and cases
The theory and research sections are written in a nontechnical manner that is applied to situations familiar to students
Each case description ends with a summary of 'key lessons' to be learned
The text uses short scenarios to open each unit
Text is built upon a model that suggests teams can be understood in terms of their inputs, processes, and outputs
Explores both the benefits and difficulties and the successes and failures of teams