Technical Physics, 4th Edition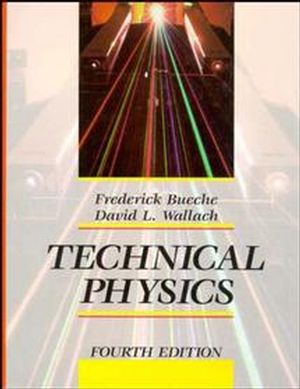 Technical Physics, 4th Edition
ISBN: 978-0-471-52462-5
Feb 1994
704 pages
Description
The basic nature of the text remains the same but numerous modifications have been made to enhance its teachability. Photometry units and definitions are now consistent with the latest publications. A discussion of ideal fluid flow with Bernoulli's equation and the conservation of mass has been added. An expanded mathematics section of the appendix includes logarithms and their equations as well as approximations and trigonometric identities. Problems are greater in both number and variety.
Vectors.

Motion.

Newton's Laws.

Friction.

Work, Power, and Energy.

Simple Machines.

Impulse and Momentum.

Statics.

Rotational Motion.

Dynamics of Rotation.

Properties of Materials.

Temperature and Matter.

Heat Energy and Its Effects.

Introduction to Thermodynamics.

Heat Transfer and Air Conditioning.

Vibratory Motion.

Waves.

Sound.

Electrostatics.

Circuit Elements.

Direct Current Circuits.

Magnetism.

Induced Emf's.

Time-Varying Currents and Fields.

Light Waves.

Reflection and Refraction.

Lenses and Optical Instruments.

Interference and Diffraction of Waves.

Physics of the Atom.

Solid State Electronics.

The Atomic Nucleus: Nuclear Energy.

Appendices.

Answers to the Odd-Numbered Problems.

Index.