Techniques of Prolog Programming with Implementation of Logical Negation and Quantified Goals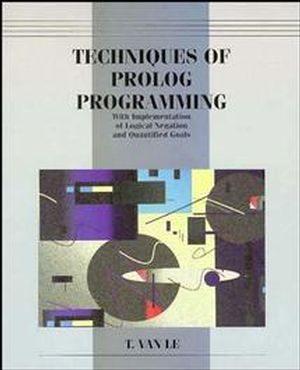 Techniques of Prolog Programming with Implementation of Logical Negation and Quantified Goals
ISBN: 978-0-471-57175-9 November 1992 624 Pages
Description
Presents a step-by-step guide in Prolog programming through 4 stages: declarative, procedural, advanced and meta programming with an emphasis on artificial intelligence.
Declarative Prolog Programming.

Procedural Prolog Programming.

Control and Side-Effect Features of Prolog.

Development of Prolog Programs.

Advanced Programming Techniques and Data Structures.

Search Techniques.

Meta-Programming in Prolog.

Building Expert Systems in Prolog.

Natural Language Processing in Prolog.

System Simulation in Prolog.

Appendices.

Bibliography.

Index.