Telerobotic Applications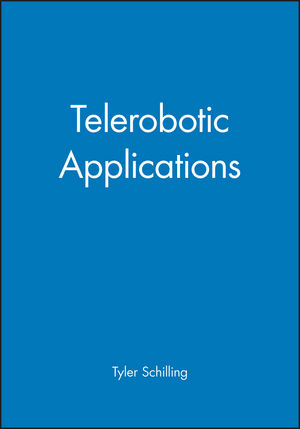 Telerobotic Applications
ISBN: 978-1-860-58235-6
Jan 2000
176 pages
Description
These specially commissioned articles demonstrate a broad range of task complexity and this should reward the reader with insights into the difficulties routinely encountered in remote applications.

Examples are mainly taken from the nuclear industry and include remote sampling systems, tele-operated vehicle and manipulator systems, and climbing/walking robots for operation within hostile environments. These systems
must negotiate impractically small openings, endure unreasonable temperatures, and withstand various forms of radiation while performing some difficult tasks. Such tasks characterize the set of challenges faced by the authors who have contributed to this book, and the solutions described demonstrate their ingenuity and determination in overcoming those challenges. An interesting overview also investigates future directions in tele-operated robotics.


COMPLETE CONTENTS:
Editor's Foreword

Teleoperation in use at the Joint European Torus

Trawsfynydd RPV weld sampling project - experience overview

Back to the future

Torness boiler inspection manipulator

Remote diversion of a highly radioactive process line

PAADS – a Schilling manipulator arm deployment system

Fuel stringer tie bar end fitting spark erosion - Heysham 2 Power Station IFD

Sampling the Hunterston AGR Diagrid

The 'SADIE' (Sizewell A Duct Inspection Equipment) teleoperated walking climbing robot

From remotely controlled manipulators to tele-operation of advanced climbing and walking robots

Future directions in tele-operated robotics.