Television Studies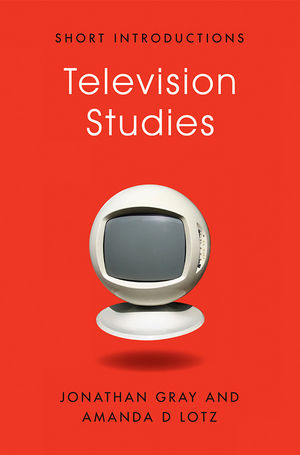 Television Studies
ISBN: 978-0-745-65098-2
Nov 2011, Polity
200 pages
Description
Television Studies provides an overview of the origins, central ideas, and intellectual traditions of television studies. The book charts the establishment of the field, and examines its various approaches and objects of study.

What have been the primary areas of inquiry in television studies? Why and how did these areas develop? How have scholars studied them? How are they developing? What have been television studies' key works? The book answers these questions, by tracing the history of the field right up to present and emerging scholarship.

For all those wondering how to study television, or even why to study television, Television Studies will provide a clear and engaging overview of key topics. The book works as a stand-alone introduction and by placing key works in a broader context it can also provide an excellent basis for an entire course.
Acknowledgements
Introduction
1: Programs
2: Audiences
3: Industries
4: Contexts
5: Conclusion
Index
"In this incredibly handy book, Gray and Lotz offer a concise, clear guide to state-of-the-art thinking. Covering how TV studies should be done; its history and its key aspect; and the importance of studying context alongside the classic trio of industry-program-audience, this 'Short Introduction' consistently makes the case for TV Studies' contemporary relevance, as well as for TV's cultural importance. The Meanings and technologies of television may be changing, but Gray and Lotz are supremely switched-on guides to the subject. If some shows are must-sees, then this is the intellectual equivalent - a must-read."
Matt Hills, Cardiff University
"Television Studies is the best introduction to the field available. Gray and Lotz present a comprehensive synthesis of the theories and methods that have defined television studies so far, bringing together a wide range of critical models for studying the medium's past, present and future. Undergraduates will love this highly engaging book."
Laurie Ouellette, University of Minnesota
Major short introduction to the field of television studies.
Clearly lays out the birth of this discipline, shows its links with other fields of study and explains key concepts and theoretical debates.
Includes interview material with scholars whose work has defined the field.
Designed to work either as a text across a full course or in conjunction with other readings higher up the curriculum.
Written by two rising stars in the field, whose work is internationally renowned.