Texto y vida: Introdución a la literatura hispanoamericana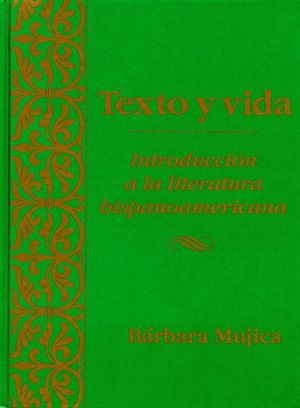 Texto y vida: Introdución a la literatura hispanoamericana
ISBN: 978-0-470-00249-0
Jan 1992
720 pages
Description
For an introductory course in Spanish-American literature, this anthology introduces representative authors from Spanish America's major literary periods, including contemporary writers. Extensive support materials help students appreciate Hispanic literature as interesting, vital, and relevant to their own lives. Complete works in a variety of genres (short stories, poetry, essays, and plays) allow students to respond to fully developed elements such as character, theme, or metaphor. Three progressively challenging exercise sets follow each selection--reading comprehension, literary analysis, and personal reaction.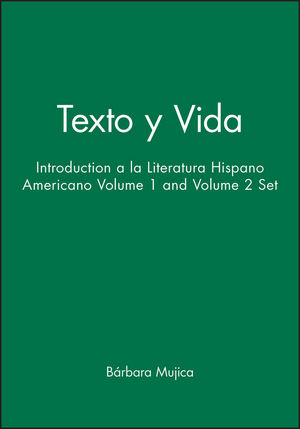 Original Price:$341.90
Purchased Together:$313.95
save $27.95
1. Descubrimiento y colonización.
America precolumbina.
La conquista de México.
Las primeras Crónicas.
La conquista del Peru.
2. Siglo XVIII: Desde la Ilustración a la víspera de la Independencia.
Siglo XVIII: Espana y America.
La literatura de principios del siglo.
3. Siglo XIX: Independencia política y cultural.
El romanticismo.
El realismo y el naturalismo.
4. Fin de siglo.
El Modernismo.
5. Siglo XX; Realismo social y psicológico.
La nueva poesia: posmodernismo y vanguardismo.
La nueva narrativa.
El teatro contemporaneo.
El "boom".
El momento actual.