The 21st Century Executive: Innovative Practices for Building Leadership at the Top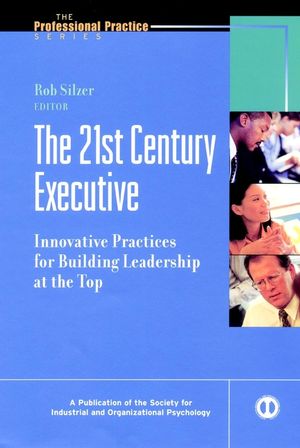 The 21st Century Executive: Innovative Practices for Building Leadership at the Top
ISBN: 978-0-787-95287-7 November 2001 Pfeiffer 400 Pages
Description
An essential resource for building and maintaining an effective leadership team, this book gives HR professionals and I/O practitioners a greater understanding of executive dynamics, development tools, and proven techniques for managing executives. Written by top-notch practitioners, this volume explores executive performance and documents unique to executive-level human resource applicaitons. It shows how effective executive performance is qualitatively different from that of middle level managers. It also outlines today's state-of-the-art corporate human resource practices, along with lessons learned, and provides guidelines and principles related to effective executive practices.
Table of contents
Foreword (Eduardo Salas).

Preface.

The Authors.

Part One: Defining Executive Effectiveness.

1 Deciphering Executive Failures (Jeffrey A. Sonnenfeld).

2 What the Best Business Leaders Do Best (Anthony J. Rucci).

3 Understanding the Personality of the Executive (Leslie Pratch,Harry Levinson).

Part Two: Managing Executive Resources.

4 Selecting Leaders at the Top: Exploring theComplexity ofExecutive Fit (Rob Silzer).

5 Leveraging Executive Teams: What s New (andWhat s Not) in theStrategic Enterprise (Janet L. Spencer, J. Carlos Rivero, David A.Nadler).

6 Coaching Executives: Individual LeaderDevelopment (George P.Hollenbeck).

7 Developing Executives (Val H. Markos).

8 Rewarding Executives (Marianna Makri, Luis Gomez-Mejia).

Part Three: Understanding Executive Perspectives.

9 Finding the Key to the Executive Suite: Challengesfor Women andPeople of Color (Karen S. Lyness).

10 E-Executives: Leadership Priorities for theNew Economy (D.Douglas McKenna, Robert B. McKenna).

11 Growing Global Executives (John R. Fulkerson).

12 Getting an Executive View: An Interview witha Chief ExecutiveOfficer (Lawrence A. Bossidy, Marcia J. Avedon).

Name Index.

Subject Index.