The American Journey: United States History Through Letters and Diaries, Volume 2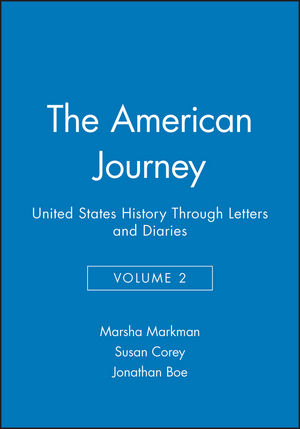 The American Journey: United States History Through Letters and Diaries, Volume 2
ISBN: 978-1-881-08996-4
Jul 2000, Wiley-Blackwell
240 pages
Description
These 34 eyewitness accounts provide a unique entrance into the diversity of American society. Diaries and letters are the most reliable of firsthand sources, more so than memoirs that are long removed from the fresh experience of the past.
Introduction.
Part 1: Post-Civil War America.
Part 2: An Industrial Society in Peace and War.
Part 3: Prosperity, Depression, and War.
Part 4: Contemporary America.