The Archaeology of Islam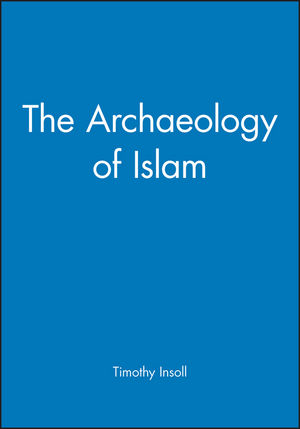 The Archaeology of Islam
ISBN: 978-0-631-20114-4
Jan 1999, Wiley-Blackwell
292 pages
Description
This book examines the archaeological implications of Islam as a force which can act upon all areas of life.
List of Figures.
List of Plates.
Acknowledgements.
1. Introduction.
2. The Mosque.
3. The Domestic Environment.
4. Muslim Life.
5. Art, Trade and Ideas.
6. Death and Burial.
7. The Community Environment.
8. The Archaeology of Islam?.
References.
Index.
"This little book packs a punch ... this book has so much to say, and it should be read by both Islamic specialists and mainstream archaeologists."
Antiquity
<!--end-->
" ... [a] stimulating and informative book." Journal of Islamic Studies

"His goal is not only to demonstrate the richness and variety of the material culture of Muslim societies ... but also to interpret material culture and connect it convincingly to social characteristics" Aramco World

"The standard of scholarship by the author is considerable and his reading and understanding of Islam most impressive" Times Higher Education Supplement
* Presents a novel interpretation of the study of Islamic archaeology.
* Adopts a 'total' approach, emphasizing religion as a force which can act upon all areas of life, and which is therefore accessible to archaeologists.
* Draws evidence from wherever Muslim communities are found - including C10 China and contemporary Britain.