The Basics of Investing, 5th Edition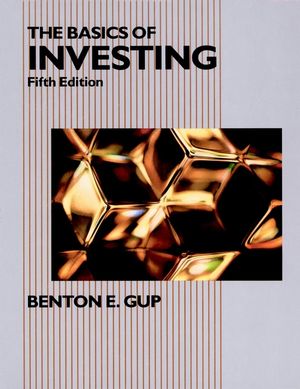 The Basics of Investing, 5th Edition
ISBN: 978-0-471-54853-9
Feb 1992
544 pages
Description
Written for students and business neophytes alike, it provides a thorough grounding in the art of investing. Defines the basic types of securities and the concepts of risk and return; explains how the securities market operates; shows how to analyze securities step-by-step; explores the issues of administering investments in stocks, tax shelters, real estate and other investments; and deals with the special situations that might arise in convertibles, commodities and derivative securities. Financial analysis from a global perspective is included.
INVESTING IN SECURITIES AND OTHER ASSETS.

Equity Securities.

Debt Securities.

Risks and Returns.

THE SECURITIES BUSINESS.

How the Securities Business Works.

Services of Stockbrokerage Firms.

The New York Stock Exchange.

Averages and Indexes.

ANALYZING SECURITIES.

Sources of Information.

Analyzing the Economy.

Analyzing Industries.

Analyzing Companies.

Financial Statement Analysis and Valuation.

Technical Analysis, Formula Plans, and Investment Strategies.

INVESTMENT ADMINISTRATION.

Making Investment Decisions.

Taxes and Tax Shelters.

Real Estate Investments.

Antiques, Gems, and Other Investments.

SPECIAL SITUATIONS.

Stock and Index Options.

Convertible Securities, Warrants, and Rights.

Commodities.

Appendices.

Glossary.

Index.