The Birth of American Feminism: The Seneca Falls Woman's Convention of 1848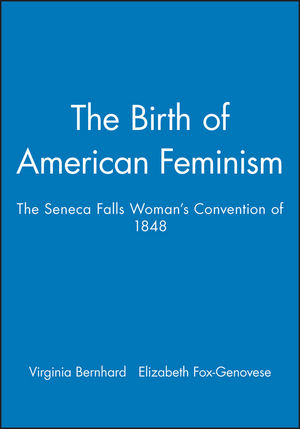 The Birth of American Feminism: The Seneca Falls Woman's Convention of 1848
ISBN: 978-1-881-08934-6
Aug 1995, Wiley-Blackwell
240 pages
Description
The Seneca Falls Convention of 1848 was at the beginning of the long struggle for women's rights in the United States. The documents collected in this anthology bring to life the anger and the excitement of a moment when a small but determined group of women dared to challenge the laws and customs of a society dominated by men.
Introdution.
Part I: Women as Activists: The Beginnings.
Part II: The Seneca Falls Convention of 1848.
Part III: The Flowering of the Women's Movement: The Lily (1849-1856).
Part IIII: The Momentum: Women's Rights Conventions After Secneca Falls.
Part V: The History as Participants Remembered It.