The Birth of Britain: A New Nation 1700 - 1710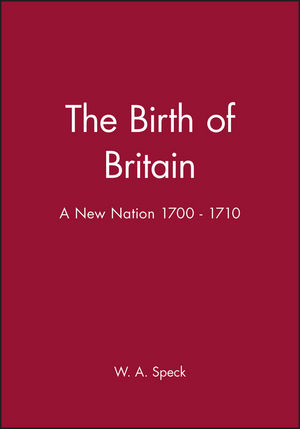 The Birth of Britain: A New Nation 1700 - 1710
ISBN: 978-0-631-17544-5 September 1994 Wiley-Blackwell 252 Pages
Description
This is a vivid narrative account of the events, troubles and triumphs of the opening decade of the eighteenth century - of the life and death of Prince George, the trial of Dr Sacheverell, the Great Wind of 1703, the duke of Marlborough's victories in Europe, and of the union of Scotland with England and Wales - the creation of the British nation.
After an introduction setting the social and political scene, a chapter is devoted to each year. The rhythm of life was conditioned by frequent general elections of which there were no less than six, and the country was in an almost permanent state of election fever. Scotland too underwent a decisive election in 1703 which paved the way for the Union of 1707. Whether or not (as the author enquires) this was the greatest political conspiracy of the century, Scots now shared with English voters in contests for the return of MPs - to what for the first time could be called the Parliament of Great Britain.
Note on Dates.
Preface.
1. The 1700s.
2. 1701.
3. 1702.
4. 1703.
5. 1704.
6. 1705.
7. 1706.
8. 1707.
9. 1708.
10. 1709.
11. 1710.
Appendix.
Notes.
"This is a valuable portrait of the political maneuvering in the first decade of the eighteenth century. Speck judiciously handles the great personalities that dominated that era... the year by year format does not present the political grappling and gambling of the first age of party in vivid relief." History: Reviews of New Books
* Vivid account of "action-packed" period of British history.
* Interweaves cultural, social and political history.
* Gripping narrative based largely on original research.