The Black Feminist Reader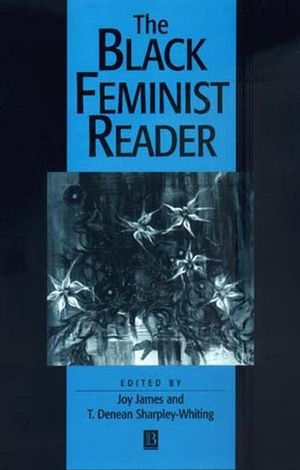 The Black Feminist Reader
ISBN: 978-0-631-21007-8
Jun 2000, Wiley-Blackwell
320 pages
Description
Organized into two parts, "Literary Theory" and "Social and Political Theory," this Reader explores issues of community, identity, justice, and the marginalization of African American and Caribbean women in literature, society, and political movements.
Acknowledgements.
Editors' Introduction.
List of Contributors.
Part I: Literary Theory:.
1. The Race for Theory: Barbara Christian.
2. "Unspeakable Things Unspoken": The Afro-American Presence in American Literature: Toni Morrison.
3. Mama's Baby, Papa's Maybe: An American Grammar Book: Hortense Spillers.
4. A Black Man's Place in Black Feminist Criticism: Michael Awkward.
5. Beyond Miranda's Meanings: Un-silencing the 'Demonic Ground' of 'Caliban's Woman.': Sylvia Wynter.
Part II: Social/Political Theory:.
6. Black Women: Shaping Feminist Theory: Bell Hooks.
7. Women and Capitalism: Dialectics of Oppression and Liberation: Angela Davis.
8. The Social Construction of Black Feminist Thought: Patricia Hill Collins.
9. Demarginalizing the Intersection of Race and Sex: A Black Feminist Critique of Antidiscrimination Doctrine, Feminist Theory and Antiracist Politics: Kimberlé Crenshaw.
10. Radicalising Feminism: Joy James.
Appendix: Key Feminist Statements.
I. Combahee River Collective, A Black Feminist Statement (1972).
II. African American Women in Defense of Ourselves (1991).
Part III: Open Letter from Assata Shakur (1998):.
Selected Bibliography.
Index.
"This volume brings together ten essays in the development of black feminism. The selections reflect the literary, social and political critiques that mark this form of feminist and antiracist thought as unique and transformative."
Black Issues Book Review
"This collection is certain to become another essential text in the field of women's studies. . . Recommended for public and academic libraries." Library Journal
Brings together critical writings in the development of black feminism.

Explores the intersections of gender and race, and class and ideology.

Promotes critical thinking about language, literature, culture and democracy.

Includes contributions from male feminists, marxists, legal scholars and literary, cultural and social theorists.