The Book of Risk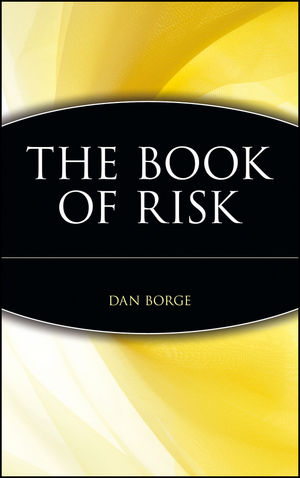 The Book of Risk
ISBN: 978-0-471-19670-9
Feb 2002
256 pages
Product not available for purchase
Description
Learn the art--and science--of risk management
In this exceptionally lucid, accessible book, one of the most highly regarded industry experts illuminates the delicate process of making decisions in an uncertain world and helps both lay people and professional risk managers understand the role of "risk-management" in their work, their lives, and their businesses. This book will enable professional risk managers to truly grasp the concepts behind their tools, and it will enable their clients (investors) and their coworkers to understand them as well. Handy and easy-to-read, The Book of Risk provides a down-to-earth look at an exciting field that has practical applications for everyone.
Dan Borge, PhD (Clinton Corners, NY), was managing director and partner at Bankers Trust Company. He was with Bankers Trust for the last twenty years and was the architect of the first-ever risk management system implemented institutionally--Bankers Trust's renowned RAROC system. Prior to working at Bankers Trust, he designed airplanes at Boeing. He is an aeronautical engineer and has a PhD in finance from Harvard Business School.
What Is Risk Management and Why Should You Care?

Beliefs and Preferences.

Combining Art and Science: Volatility and Correlation.

Fundamental Strategies for Managing Risks.

The Enemy Within.

Grooming You to Be CEO.

The View from the CEO's Chair.

You Are in Charge of Your Life--What Are You Going to Do?

Risks and Opportunities.

Index.
one of the best business books of 2001 (getAbstract , 15 January 2002)