The Brain Atlas: A Visual Guide to the Human Central Nervous System, 3rd Edition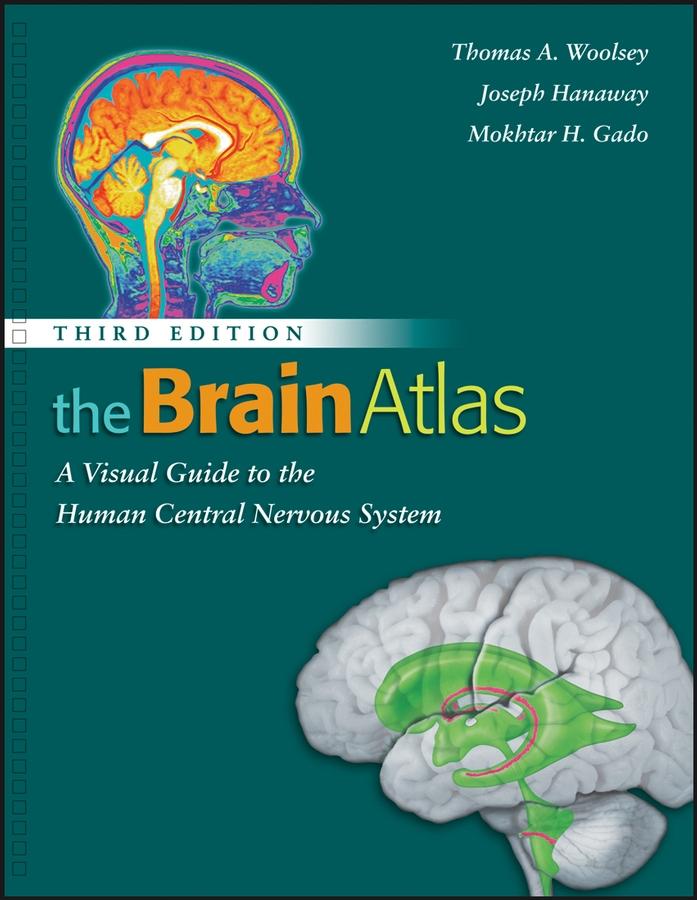 The Brain Atlas: A Visual Guide to the Human Central Nervous System, 3rd Edition
ISBN: 978-1-118-69479-4
Jul 2013
280 pages
Product not available for purchase
Description
The Brain Atlas: A Visual Guide to the Human Central Nervous System integrates modern neuroscience with clinical practice and is now completely revised and updated for a Fourth Edition.

Each page uses direct labeling system, including an alphabetical list of terms for each image
Presents unrivaled treatment of brain pathways, with colored lines that clearly trace pathways over actual brain slices used earlier in the book
Over 400 high quality images, including multiple magnetic resonance images side-by-side with corresponding brain slices
Blood supply maps consistently and methodically presented with exhaustive depictions of arteries and blood territory maps next to each brain slice
Print edition comes with free access to Wiley companion digital edition accessible on any device, allowing the reader to make notes, bookmark, follow cross references, and download figures

Preface.
Acknowledgments.
Part I: Introduction.
Overview.
The Nervous System.
Using This Book.
Materials and Methods.
References.
Part II: The CNS and Its Blood Vessels.
Brain.
Brain Stem.
Cerebellum.
Spinal Cord.
Fiber Bundles.
Part III: Brain Slices.
Coronal Sections.
Sagittal Sections.
Axial Sections.
Part IV: Histological Sections.
Cerebellum.
Brain Stem.
Spinal Cord.
Basal Ganglia and Thalamus.
Hypothalamus.
Basal Forebrain.
Hippocampus.
Part V: Pathways.
Brain Stem.
Thalamus.
Hypothalamus.
Sensory Systems.
Sensory/Motor Systems.
Motor Systems.
Cerebellum.
Basal Ganglia.
Arousal and Sleep.
Hippocampus.
Amygdala.
Hypothalamus.
Autonomic Systems.
Modulatory Systems.
Index.
New edition features large number of all-new and updated images
New images reflect latest updates in imaging equipment and techniques
Text components have been carefully rewritten to include wider, non-technical audience, making the book ideal as a text as well as a reference. Truly integrates modern neuroscience with clinical practice
"
The Brain Atlas
serves as an authoritative reference work and learning tool for the brain and central nervous system. The work is essential fo rthe personal libraries of students, practioners, and researchers in neuroscience biology, psychiatry, and psychology, among other disciplines, as well as for libraries supporting both undergraduate and graduate course in school of medicine or health care facilities.
The Brain Atlas
is a worthwhile addition to any such collection, either as a replacement of or supplement to previous editions of the title." (
E-Streams
, December 2008)
"This reference book will serve as an outstanding resource for all students of neuroscience … .This Atlas will become a much sought after companion." (Journal of Tropical Pediatrics, August 2008)
"…excellent contribution to the neurosciences. It should be included in any neurosurgical, neurological, or neurosciences departmental libraries." (Doody's Book Reviews)
Uses direct labeling system, including an alphabetical list of terms for each image
Unrivaled treatment of brain pathways, with colored lines that clearly trace pathways on actual brain slices used earlier in the book.
Systematic use of magnetic resonance images side-by-side with corresponding brain slices.
Blood supply maps consistently and methodically presented with exhaustive depictions of arteries and blood territory maps next to each brain slice.
Images available electronically to download for instructors at www.wiley.com/go/brainatlas