The Brain and Obesity, Volume 1264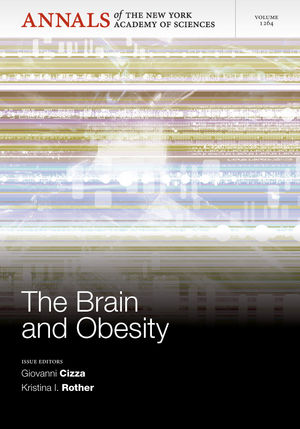 The Brain and Obesity, Volume 1264
ISBN: 978-1-573-31860-0 September 2012 Wiley-Blackwell 252 Pages
Description
The prevalence of obesity has dramatically increased over the last 25 years. In the United States, it is estimated that two-thirds of the population is either overweight or obese. This increase will undoubtedly continue to have profound medical, economic, and psychosocial consequences. As obesity and its medical complications become more common, novel inter-disciplinary approaches are emerging to help understanding the complex regulation of eating behavior and body weight. Although the notion that the brain is critical in regulating food intake and body weight is becoming more commonly accepted, innovative ideas examining this complex relationship must be pursued. Stemming from a 2007–2008 lecture series at the National Institute of Diabetes and Digestive Kidney Diseases, this Annals volume presents a series of up-to-date reviews that evaluate the role played by the brain in body weight regulation.
NOTE: Annals volumes are available for sale as individual books or as a journal. For information on institutional journal subscriptions, please visit http://ordering.onlinelibrary.wiley.com/subs.asp?ref=1749-6632&doi=10.1111/(ISSN)1749-6632.
ACADEMY MEMBERS: Please contact the New York Academy of Sciences directly to place your order (www.nyas.org). Members of the New York Academy of Science receive full-text access to Annals online and discounts on print volumes. Please visit http://www.nyas.org/MemberCenter/Join.aspx for more information about becoming a member.