The Brandgym: A Practical Workout for Boosting Brand and Business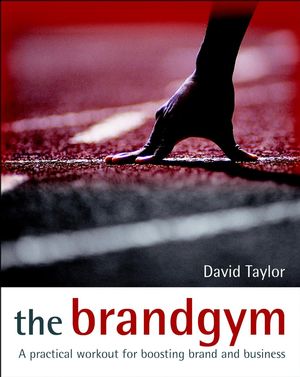 The Brandgym: A Practical Workout for Boosting Brand and Business
ISBN: 978-0-470-85659-8 March 2003 222 Pages
Description
Using the attributes from real managers and directors who have built successful brands, this book offers a practical program of "workouts" that analyze the fundamental reasons behind the success of brands across a range of business areas. It will help brand managers ensure the healthy life of their brands by focusing on the attitudes, behaviors, and techniques that make sustained brand growth happen.
Preface.
Acknowledgements.
PART I: Brand-led business.
1. Brand actions speak louder than words.
PART II: Brand foundations.
2. Workout One: Get real.
3. Workout Two: Search for true insight.
PART III: Brand strategy.
4. Workout Three: Do fewer things, better.
5. Workout Four: Bring your vision to life.
6. Workout Five: Keep the brand on track.
PART IV: Brand action.
7. Workout Six: Think different and do different.
8. Workout Seven: Stretch your muscles.
9. Workout Eight: Rally the troops.
PART V: Brand stamina.
10. Stay in shape, keep the faith.
Appendix 1: Brand Gym sound bites.
References.
Index.
"…Taylor's style is refreshingly down-to-earth, with loads of advice on how to grow your own brand…It is clearly signposted; excellent chapter summaries, short exercises to reinforce what you've just read…" (Marketing, 5 December 2002)
"…an excellent read for someone who is starting to develop the brand of their professional practice. …Overall, this is a likely to be a book you'll read once, then keep digging in to from time to time when you need a little inspiration…" (PS. Advisor)
Focuses on the attitudes, behaviours and techniques needed to make sustained brand and business growth actually happen, rather than on theoretical models or 'miracle solutions'
Shows how the directors behind the building of successful brands made a real difference to the success of their brands
Provides a pragmatic, down-to-earth approach, and reliable information reflecting the author's real business experience