The Bretons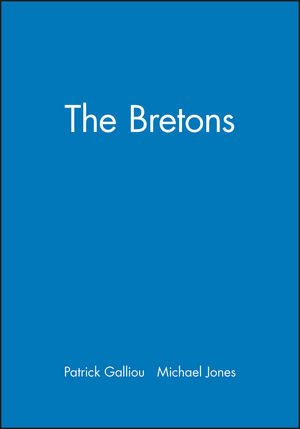 The Bretons
ISBN: 978-0-631-20105-2 June 1996 Wiley-Blackwell 356 Pages
Description
This book draws upon a wide range of archaeological and literary material to provide a history of one of the most distinctive and individualistic regions of France and its people, from prehistoric times to the present. Focusing upon such themes as trade, settlement, agriclture, transport, population, religion, art and languages, the authors explore the characteristics of a society which has combined peoples from two different linguistic and cultural traditions in a long-enduring political union.
List of Plates.
List of Figures & Genealogies.
Preface.
List of Abbreviations.
Acknowledgements.
Introduction.
1. Early Armorica.
2. The Early Iron Age.
3. The Late Iron Age.
4. Roman Armorica: Aspects of Colonization.
5. Roman Armorica: Society and Politics.
6. After the Romans: Britons, Bretons and Franks.
7. Carolingian Brittany.
8. The Origins of the Ducal Brittany.
9. Plantagenet Interlude.
10. Consolidation and Growth, 1213-1341.
11. The Civil War, 1341-65.
12. Brittany Under the Montfort Dukes, 1365-1491.
13. Breton Society at the End of the Middle Ages.
14. Conclusion: Brittany and the Bretons since 1491.
Bibliography.
Index.
"Excellent. An ideal and thoroughly readable introduction."
History
"It is extremely useful to have a survey of Breton history and archaeology available in English; it is well illustrated, with 40 well-chosen plates and 26 figures, and there is a valuable bibliography. Will be of considerable assistance to university teachers of medieval history." French History
"A very readable - and at times - fascinating account of one of the most individualistic regions of France." Modern and Contemporary France
Synthesizes vast amount of recent research by French scholars
Pays attention to three particularly fertile research areas: Iron Age; Carolingian period and the later Middle ages
Only book to provide a history of this distinctive region and its people.