The Business-Oriented CIO: A Guide to Market-Driven Management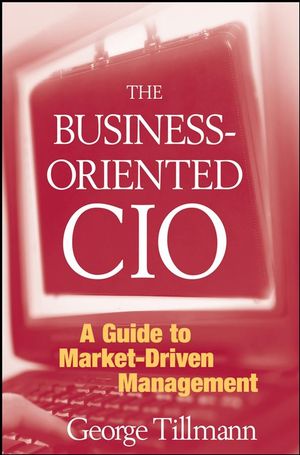 The Business-Oriented CIO: A Guide to Market-Driven Management
ISBN: 978-0-470-27812-3 June 2008 256 Pages
Description
The Business-Oriented CIO: A Guide to Market-Driven Management introduces the Market Driven Management approach, which applies and adapts some of the best for-profit business thinking for use by CIOs and IT managers. IT departments are integral parts of businesses; if the electronic components like e-commerce sites fail, the business will come to a screeching halt. Run your IT department like a business rather than a reactive entity that only functions to fix problems, and transform your image from that of service center to a true business partner.
Cannot be combined with any other offers.
Original Price:$92.90
Purchased together:$69.68
save $23.22
Table of contents
Preface.
Acknowledgements.
Part One: The Fundamentals.
Chapter 1. In Search of Overhead Heroes.
Chapter 2. It Governance.
Chapter 3. It Strategy and Planning.
Chapter 4. Portfolio Management.
Part Two: Learning from the Best.
Chapter 5. Customer Management.
Chapter 6. Market Intelligence.
Chapter 7. Service-Offering Management.
Chapter 8. Performance Management.
Part Three: Pushing the Envelope.
Chapter 9. Organizational Competencies.
Chapter 10. In Search of Customer Service.
Chapter 11. Local Heroes.
Index.
Reviews
"Tillman is a former Booz Allen Hamilton Partner, CIO, and management consultant. This is enough to make him well worth a listen. Tillman makes a substantial number of points that serve as food for thought and further exploration. Tillman makes the strong point that IT needs to be keenly aware of where the business is going." (Business2Business Magazine; November 2008)