The Byzantines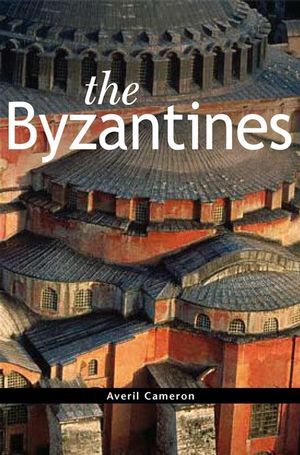 The Byzantines
ISBN: 978-1-405-17824-2 February 2009 Wiley-Blackwell 296 Pages
Description
Winner of the 2006 John D. Criticos Prize
This book introduces the reader to the complex history, ethnicity, and identity of the Byzantines.
This volume brings Byzantium – often misconstrued as a vanished successor to the classical world – to the forefront of European history
Deconstructs stereotypes surrounding Byzantium
Beautifully illustrated with photographs and maps
Table of contents
Figures.
Maps.
Preface.
Abbreviations.
Acknowledgements.
1. What was Byzantium?.
2. The changing shape of Byzantium: from late antiquity to the tenth century.
3. The changing shape of Byzantium: from the tenth century to 1453.
4. The Byzantine mirage.
5. Ruling the Byzantine state.
6. An orthodox society?.
7. How people lived.
8. Education and culture.
9. Byzantium and Europe.
10. Byzantium and the Mediterranean.
Conclusion.
Chronology.
References.
Index
Reviews
"
The B.yzantines is a welcome addition to the renewal of Byzantine Studies in contemporary academia." (
Canadian Journal of History
, winter 2009)
"Seeks consistently to place Byzantium in Context and to make the reader question fundamental preconceptions about the Byzantine empire." (Anglo-Hellenic Review)
Features
This volume brings Byzantium – often misconstrued as a vanished successor to the classical world – to the forefront of European history
Focuses on the identity, ethnicity, and culture of the Byzantine people
Deconstructs stereotypes surrounding Byzantium
Beautifully illustrated with photographs and maps