The CFO as Business Integrator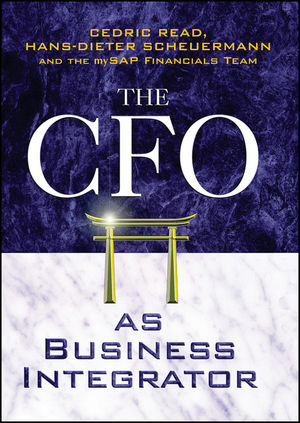 The CFO as Business Integrator
ISBN: 978-0-470-86245-2 July 2003 382 Pages
Description
* Includes case studies, checklists, and models.
* Written by the former director of PricewaterhouseCoopers and the vanguard MySAP Financials Team.
From Complexity to Simplicity.
Leveraging your ERP Investment.
Streamlining the Financial Supply Chain.
Moving from "Shared" to "Managed" Services.
Connecting Strategy with Operations.
Analytics: Converting Data into Action.
Collaboration via to CFO Portal.
Managing Intangibles.
Integrating for Corporate Integrity.
Epilogue.
Biographies.
Notes.
Index.