The Case Against Spanking: How to Discipline Your Child Without Hitting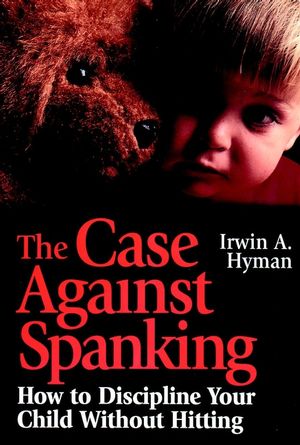 The Case Against Spanking: How to Discipline Your Child Without Hitting
ISBN: 978-0-787-90342-8
Apr 1997, Jossey-Bass
250 pages
Description
This book offers parents and teachers constructive methods of discipline, useful for everyday situations. It documents the long-term negative effects of spanking?how it brutalizes kids and creates violent adults. Irwin Hyman, an expert in the field of home and school discipline, explains in a passionate and compelling style why spanking or hitting children is abusive, destructive, and counterproductive. He then gives common sense advice on alternative forms of discipline, which help to raise happy and emotionally stable children.
An Alien Point of View.

Abuse or Discipline?

Why We Hit and What It Does to Kids.

Back to Basics: What You Need to Know About Effective Discipline.

Changing Your Approach to Discipline.

Rewards and Punishments.

Anger and Resentment.

Using Therapeutic Techniques.

What We Need to Do Next.
?A `must-read' book about the spanking controversy that should be of interest to parents, parent educators, and mental health professionals.? --Charles E. Schaefer, coauthor of How to Talk to Your Kids About Really Important Things

"A good addition to most public library parenting collections."

"In this informative text, Hyman shores up his passion for children's rights with logic and research."

"[Hyman] presents a convincing arguement against spanking in the home and includes a Parent Punitive Quiz by which readers can measure their attitudes toward punishment."