The Chemistry of Aqua Ions: Synthesis, Structure and Reactivity: ATour Through the Periodic Table of the Elements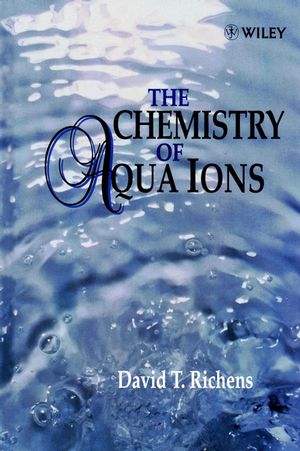 The Chemistry of Aqua Ions: Synthesis, Structure and Reactivity: ATour Through the Periodic Table of the Elements
ISBN: 978-0-471-97058-3 April 1997 604 Pages
Description
This book has been written at a time when environmental issues and the move towards "clean technology" is driving synthetic chemists away from organic based solvent systems and towards water as the preferred medium of the future. The paints industry has already moved to aqueous based products. Metal aqua complexes are widely used in the areas of catalysis, dyes and pigments and in hydrometallurgy where a complete understanding of the metal ions in aqueous media is highly desirable.
Table of contents
Partial table of contents:

Main Group Elements: 1,2,13,14,15,16,17 and 18.

Group 4 Elements: Titanium, Zirconium and Hafnium.

Group 6 Elements: Chromium, Molybdenum and Tungsten.

Group 8 Elements: Iron, Ruthenium and Osmium.

Group 10 Elements: Nickel, Palladium and Platinum.

Group 11 Elements: Copper, Silver and Gold.

Appendices.