The Chemistry of Colour Application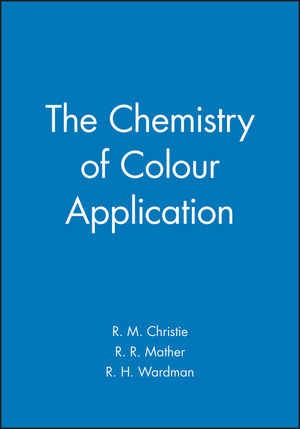 The Chemistry of Colour Application
ISBN: 978-0-632-04782-6 January 2000 Wiley-Blackwell 296 Pages
Description
A textbook that discusses the broad chemical principles underlying the application of dyes and pigments to a wide variety of substrates: textiles, surface coatings, plastics etc. It also discusses non-substrate uses of dyes and pigments and the use of colour measurement.
Table of contents
Preface.
Introduction.
An Introduction to Dye and Pigment Molecules.
Introduction to Substrates.
Surface Coatings: Paints and Printing Inks.
Application of Dyes.
Pigments and their Application.
Textile Printing.
Introduction to the Physical Basis and Measurement of Colour.
Machinery for Dyeing Textiles.
Pigment Dispersion Technology.
Other Applications of Colorants.
Environmental and Toxicological Implications of Coloration.
Index.
What's New
* concentrates on the chemistry of application rather than synthesis of dyes and pigments
* compares and contrasts the various technologies of application to a wide variety of substrates
* covers physical basis of colour and instrumental measurement
* introduces recent applications e.g. in electronics, food, cosmetics etc