The Cheyenne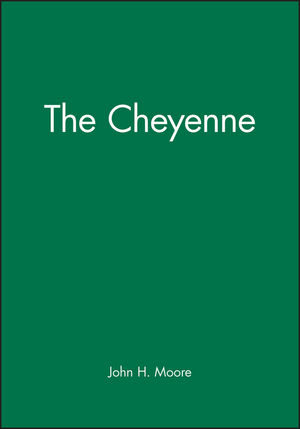 The Cheyenne
ISBN: 978-0-631-21862-3 November 1999 Wiley-Blackwell 354 Pages
Description
This book provides a history and ethnography of the Cheyenne people from their prehistoric origins north of the Great Lakes to their present life in the reservations in Oklahoma. It is based on archaeological material, historical and linguistic evidence and draws vividly on the oral traditions of the Cheyenne themselves.
Table of contents
Preface.
1. Cheyenne Origins.
2. Cheyenne Migrations.
3. Pastoral Nomadism.
4. Trade and Politics.
5. Cheyenne Warfare.
6. Band and Tribal Structure.
7. Literature and Values.
8. Cosmology and Ceremonies.
9. Social Interactions.
10. Early Reservation Life.
11. Late Reservation Life.
12. Modern Times.
Notes.
References.
Index.
Reviews
"This is another very valuable addition to the 'Peoples of America' series, tracing Cheyenne history from its earliest origins in the sub-Arctic right up to the present-day Cheyenne life on Oklahoma and Montana reservations. This is an engaging and informative history; but the best thing about this book is the unique understanding it provides of Cheyenne culture through its series of personal anecdotes well told." History
Features
* The first full history of the Cheyenne for 20 years.
* From prehistoric origins to present-day culture.
* Fully illustrated with photographs, drawings and maps.