The Competitive Mind: Strategy for Winning in Business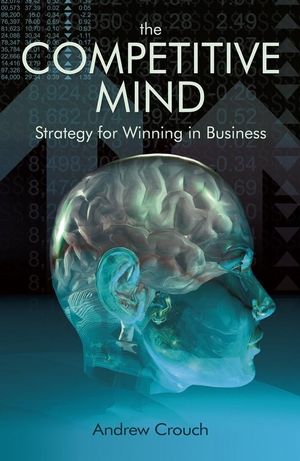 The Competitive Mind: Strategy for Winning in Business
ISBN: 978-0-470-74022-4
Sep 2008
240 pages
Description
This is a guide to the principles of competitive business strategy. The book draws, chapter by chapter, on illustrative instances and examples involving vigorous competition between determined rivals in business. It offers helpful ideas for devising ways to prevail in confrontation with business competitors. Based on the course on competitive strategy taught by the author over the past ten years to executives and undergraduates, the book provides a thought-provoking complement to standard textbooks. Each chapter addresses a key strategic principle, richly illustrated with topical business examples, and followed by student questions at the end of the chapter.

Most contemporary accounts of strategic thinking concentrate on preserving a business in steady state through thinking about economics, markets and business development, rather than dealing directly with psychological confrontation between business rivals.
Acknowledgements.
1 Introduction.
Heritage.
Contemporary perspectives.
Classic perspectives.
Delineation of strategy.
Primary concepts.
Levels of direction.
Principles.
2 Competition.
Strategic threshold.
Dynamics of harmony.
Dynamics of confrontation.
Threshold of confrontation.
Competition.
Competition and games.
Purpose.
Competitive context.
Competitive intelligence.
Appendix 2: The practice of competitive intelligence.
3 Assessment.
Strategic assessment.
Design.
Strategic appraisal.
Strategic issues.
Alternative courses of action.
Evaluation.
Contemporary criteria.
Classic criteria.
Appendix 3: The look of a Strategic Assessment..
4 Integrity.
Initiative.
Creating momentum.
Flexibility.
Adapting to circumstances.
Balance.
Maintaining stability.
5 Security.
Time.
Impressions of time.
Deception.
Impressions of reality.
Power.
Impressions of dependence.
6 Feasibility.
Capability proposition.
Assets.
Resource-based view.
Maintenance of wherewithal.
Ability.
Core competencies.
Capacity to transform.
Alliances.
Strategic satellites.
7 Morality.
8 Conclusion.
Alexander's strategy.
Policy objectives.
Strategic thresholds.
Principles of strategy.
Finally . . . .
Endnotes.
Index.