The Complete Guide to Special Event Management: Business Insights, Financial Advice, and Successful Strategies from Ernst & Young, Advisors to the Olympics, the Emmy Awards and the PGA Tour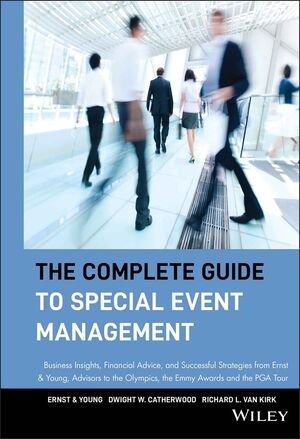 The Complete Guide to Special Event Management: Business Insights, Financial Advice, and Successful Strategies from Ernst & Young, Advisors to the Olympics, the Emmy Awards and the PGA Tour
ISBN: 978-0-471-54908-6 May 1992 320 Pages
Description
Produced by the advisors to the Nobel Peace Prize and the 1984 Olympics, this book offers practical event management and marketing advice flavoured with various anecdotes in one easy-to-read format. It explains precisely how to build image or company recognition by sponsoring diverse sizes and types of events ranging from entertainment to sports. It also covers every stage of marketing, logistics, finance, concessions and public relations.
Table of contents
Is Your Market Right for You?.
How to Cut Risks.
The Ins and Outs of Bidding.
How Communities and Promoters Are Selected.
Sponsors--How to Get Them/What to Give Them.
Matching Sponsors to Events.
Generating Revenue.
How to Market and Promote Events.
The Role of Advertising.
Staging the Event.