The Concierge: Key to Hospitality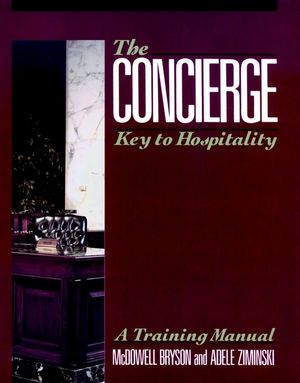 The Concierge: Key to Hospitality
ISBN: 978-0-471-52893-7
Jul 1992
256 pages
Description
Of all the staff members in the hotel and hospitality industry the concierge is the one who has the most personal contact with the guests. Written to teach the American student the intricacies of the concierge profession, it provides basic information, based on years of experience, of what the daily functions of the concierge are and how to perform them.
What Is a Concierge?.

The Hotel and Its Management.

The Concierge Desk.

Guests: Who Are They and What Will They Ask the Concierge?.

Basic Training/On-the-Job Training.

Services Provided by a Concierge (Out-of-House).

Self-Education/Continuing Education.

Services Provided by a Concierge (In-House).

Tips and Commissions.

Ethics.

How Do You Build Your Reputation?.

Concierge Levels.

Getting Your First Job.

Stories from the Concierges.

Index.