The Contest of Christian and Muslim Spain 1031 - 1157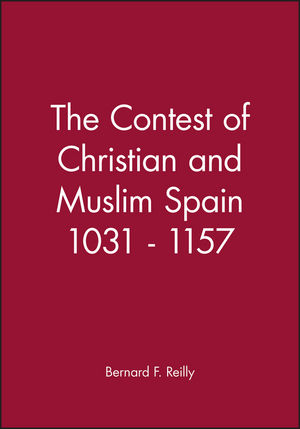 The Contest of Christian and Muslim Spain 1031 - 1157
ISBN: 978-0-631-19964-9
Jan 1996, Wiley-Blackwell
304 pages
Description
This book is the first account of the period to consider both Christian and Muslim Spain. The author discusses the various societies, cultures and governments of Muslim and Christian Iberia in the centuries of their critical confrontation. Beginning with the disintegration of the caliphate at Cordoba in the early eleventh century, the book traces the decline of the Muslim taifa states, and describes and explains their conquest, first by the Murabit, and then the Muwahhid fundamentalist Muslim empires of North Africa.

Bernard Reilly describes the rising Christian kingdoms of Leon-Castilla, Aragon, Barcelona and Portugal and shows how they were engaged in a struggle on several fronts. As they vied with one another for control of the old Islamic stronghold of the center and north, they were also in continuous conflict with the Murabit and Muwahhid rulers, while striving to come to terms with the French, the Papacy and the Italian maritime powers.
List of Illustrations.
Preface.
Abbreviations.
1. The Old Order Changeth (1031-1072).
2. The Political Ferment in Northern Spain (1031-1073).
3. The Emerging Society of the Christian North.
4. The Hegemony of Leon-Castilla under Alfonso VI (1065-1109).
5. The Murabit Empire and the Other Spains.
6. The Dynastic Crisis in Leon-Castilla (1109-1126).
7. A New Aragon and a New Cataluna (1104-1134).
8. The Emerging Status Quo in Christian Iberia (1135-1143).
9. The Preponderance of the Christian North (1143-1157).
10. The Two Cultures of Twelfth-Century Iberia.
Bibliography.
Index.
"A useful overview of an extraordinary period of transition."
The Catholic Historical Review
"Reilly's history of Christian and Muslim Spain from 1031 to 1157 is an important contribution ... No one has better mastered the Spanish archival materials of this age than the author." Book Review Digest, New York
F
irst account of this period to integrate the histories of Christian and Muslim Spain
Book covers the age of El Cid.