The Creativity of Action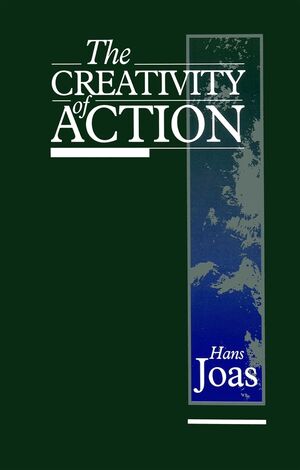 The Creativity of Action
ISBN: 978-0-745-61771-8 November 1996 Polity 352 Pages
Description
Hans Joas is one of the foremost social theorists in Germany today. In this outstanding book he outlines the fundamentals of a new theory of action, drawing on philosophical pragmatism. The work is based upon Joas's celebrated study of George Herbert Mead, but also establishes direct ties between Mead's work and approaches drawn from German traditions of philosophical anthropology.

A major feature of Joas's theory is an emphasis on the creative character of human action. Human activity is not coincidentally, but in a fundamental sense, creative. The work contains new discussions of the nature of human intentions, the embodied character of human action and the character of intersubjectivity.

The problem of action is of crucial importance in both sociology and philosophy, and this book adds fresh impetus to the lively discussions current in the English-speaking world.
Preface.
Introduction.
1. The Emergence of the Theory of Action.
2. Metaphors of Creativity.
3. Situation - Corporeality - Sociality The Fundamentals of a Theory of the Creativity of Action.
4. Creative Democracy.
Notes.
Bibliography.
Index of Names.
Index of Subjects.
"A masterful comprehensive rethinking of the theory of action that interweaves sociological and philosophical motifs. Joas sharply criticizes prevailing understandings of "rational" and "normatively oriented" concepts of action. He explores the fundamentals of a theory of creative action that draws its inspiration from the pragmatic investigations of John Dewey and George Herbert Mead, but systematically develops their insights in novel ways. The scope, insight, and lucidity of Joas's subtle argument are truly impressive. This is an exemplar of sociological imagination at its best."
Richard J. Bernstein, New School for Social Research
"This is a most outstanding book: erudite, profound, and inclusive on a most important subject. A must for scholars in many fields." Amitai Etzioni, author of The Spirit of Community
"This deeply serious and intelligent book embodies sociological theorizing at its best. Joas tackles the most difficult theoretical, empirical, and moral questions of the day, and he comes up with answers that compel attention. The Creativity of Action is a refreshing antidote to the skepticism about social science theory that marks our age." Jeffrey Alexander, University of California Los Angeles
* Joas is one of Germany's leading social theorists today.
* This book is a major study and re-evaluation of the theories of action.
* As well as surveying past and current debates, it also offers a new theory of the creative character of human activity.