The Development of Ambiguous Figure Perception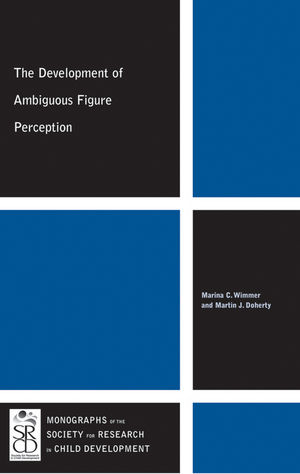 The Development of Ambiguous Figure Perception
ISBN: 978-1-444-35019-7
Apr 2011, Wiley-Blackwell
140 pages
Description
This monograph has two aims: first, to identify specific processes of the reversal phenomenon by using a developmental approach. Second, to use ambiguous figures as a research tool to shed more light onto children's developing understanding of pictorial representation.


I. AMBIGUOUS FIGURES.
II. STUDY 1FCONCEPTUAL UNDERSTANDING OF AMBIGUOUS FIGURES.
III. STUDY 2FREVERSING AMBIGUOUS FIGURES.
IV. STUDY 3FREVERSING AMBIGUOUS FIGURES AND EXECUTIVE FUNCTION.
V. STUDY 4FREVERSING AMBIGUOUS FIGURES AND MENTAL IMAGERY.
VI. CONCEPTION AND PERCEPTION OF AMBIGUOUS FIGURES.
APPENDIX.
REFERENCES.
ACKNOWLEDGMENTS.
CONTRIBUTORS.
STATEMENT OF EDITORIAL POLICY.
INDEX.