The Dictionary of Anthropology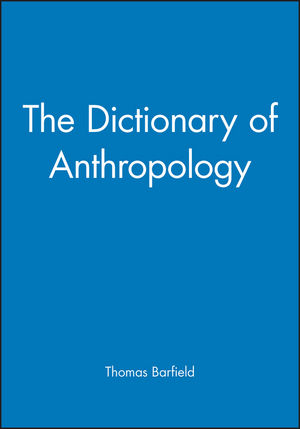 The Dictionary of Anthropology
ISBN: 978-1-577-18057-9 January 1998 Wiley-Blackwell 642 Pages
Description
The Dictionary of Anthropology is designed to become the standard reference guide to the discipline of social and cultural anthropology. Its core consists of substantial analytical articles focusing on key anthropological concepts, theories and methodologies.
Preface.
How to Use the Dictionary.
List of Contributors.
Dictionary Entries A-Z.
Bibliography.
"A bargain, the dictionary is a handy ready-reference source and should be particularly useful to students"
Joyce Ogburn, Old Dominion University
"The Barfield work will probably be of greatest value to people in related fields or to beginning teachers of anthropology who may need a quick fix on central ideas or people." Philip K. Bock, University of New Mexico


The most comprehensive account of anthropological concepts, theories and methodologies yet published.


The first reference work in anthropology to give equal prominence to American, British and European work in the discipline.


Fully referenced throughout with guides to further reading arranged by entry.