The Emerging Global Food System: Public and Private Sector Issues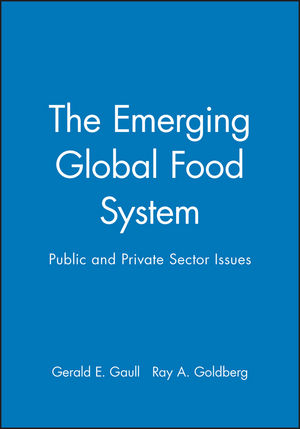 The Emerging Global Food System: Public and Private Sector Issues
ISBN: 978-0-471-59072-9
May 1993
272 pages
Description
An outstanding group of leading contributors in the food industry and agriculture discuss such issues as international regulation of food, biotechnical applications and acceptance of bioengineered food products, global trade and tariffs connected with nourishment.
Partial table of contents:

THE ROLE OF NEW TECHNOLOGIES IN CHANGING THE GLOBAL FOOD SYSTEM (R. Goldberg).

The Paradox of Need vs.

Overabundance (J. Taylor).

REGULATING THE GLOBAL FOOD SYSTEM: HARMONIZATION AND HURDLES (C. Jackson).

Regulating Biotechnological Products (R. Tsugawa).

INTERNATIONAL AND TRANSNATIONAL FOOD ISSUES.

Changes in the European Common Agricultural Policy (R. Jackson).

DIET AND CANCER: THE POLITICS OF RISK COMMUNICATION (D. Nelkin).

Nutrition and Cancer: An Historical Scientific Perspective (J. Higginson).

RISK MANAGEMENT AND RISK PERCEPTION.

Food Safety as an Element of Risk Assessment and Management (D. Bromley).

THE GLOBAL FOOD SYSTEM: INDUSTRIAL PERSPECTIVES.

Government Regulation of Health Messages (A. Langbo).

THE EMERGING GLOBAL FOOD SYSTEM: CONCLUSIONS (G. Gaull & R. Goldberg).

Biographies of Contributors.

Identities of Discussants.

Index.